Maitria Hotel Sukhumvit 18 Bangkok – A multiple award-winning hotel!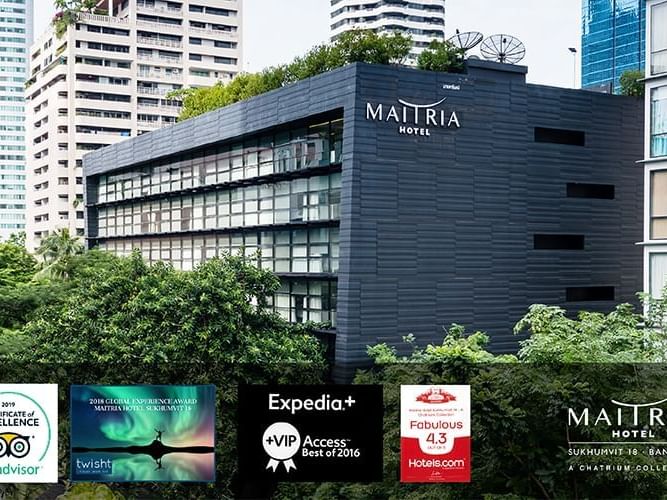 We think Maitria Hotel Sukhumvit 18 Bangkok is a wonderful hotel for both business or leisure travelers when visiting Bangkok, but don't just take our word for it - the awards we have been presented over the years back this up! 
The dedication and commitment shown by our passionate staff have paved the way for us to win several key accolades over the years, from esteemed companies such as TripAdvisor, Expedia and Hotels.com. 
Of course, our valued guests have been the main and constant source of support and inspiration in this journey, encouraging and enabling us to always give our best, while we continually seek new ways to serve them better. 
Rest assured, even though we have been very successful up to now, this won't stop us from striving to get better every single day to ensure every guest has a remarkable time when staying with us, and who knows, maybe some more awards will come our way! 
For more information or reservations please call Maitria Hotel Sukhumvit 18 Bangkok – A Chatrium Collection at +66 2 302 5777 Email: info.maitria@chatrium.com or visit www.maitriahotels.com