Maitria Hotel Sukhumvit 18 Bangkok – Making a difference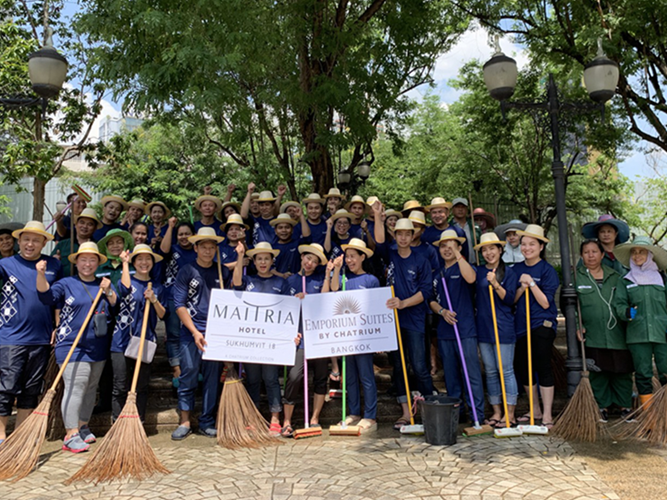 The concept of Corporate Social Responsibility (CSR) is generally understood to mean that corporations and companies have a degree of responsibility not only for the economic consequences of their activities, but also for the social and environmental implications. Many companies see this as a vital aspect of their business and consider the economic, social and environmental aspects of all of their corporate activity. 
The Chatrium Group is an organisation which takes its CSR very seriously. Their initiatives strive to properly educate its stakeholders, inspire and engage its employees, direct its business partners and align with local community initiatives so that CSR can be used as a more significant tool towards development and bring about real change. 
The Chatrium Group are committed to a number of CSR activities throughout their portfolio of properties, with a main focus being on their 'Think First, Think Earth' program. As part of this, the Maitria Hotel Sukhumvit 18 Bangkok team recently joined World Ozone Day and helped to clean up Benjasiri Park in Bangkok. These are all small steps in making the world a better place and the Chatrium Group and all the staff at Maitria Hotel Sukhumvit 18 Bangkok are dedicated to continuing these steps in order to make a sustainable and lasting difference to the environment and their local community. 
For more information or reservations please call Maitria Hotel Sukhumvit 18 Bangkok –        
A Chatrium Collection at +66 2 302 5777 Email: info.maitria@chatrium.com or visit www.maitriahotels.com