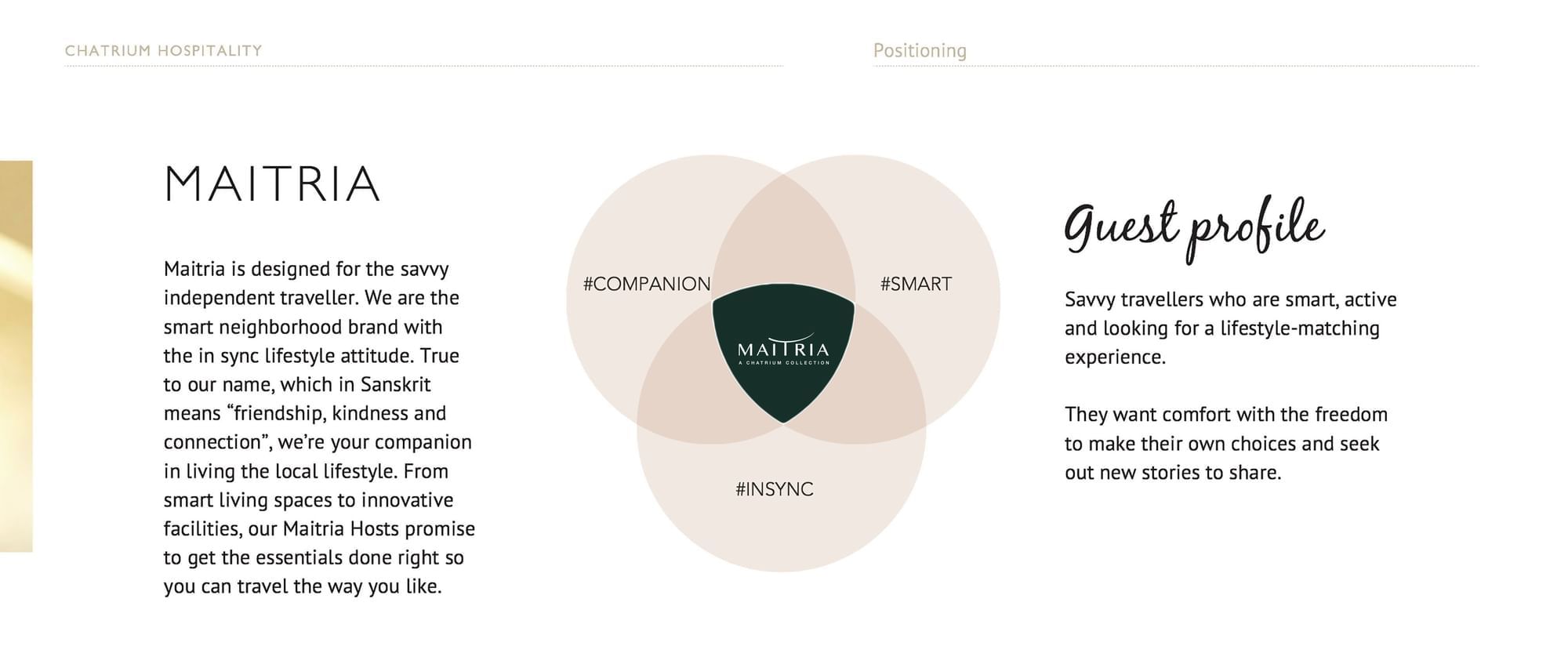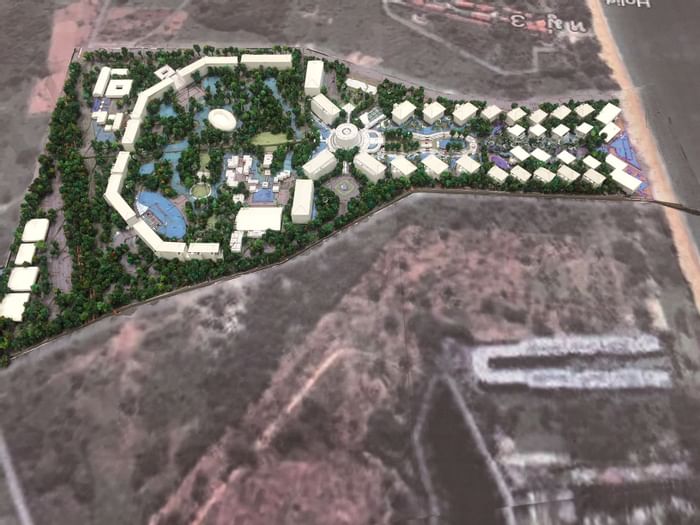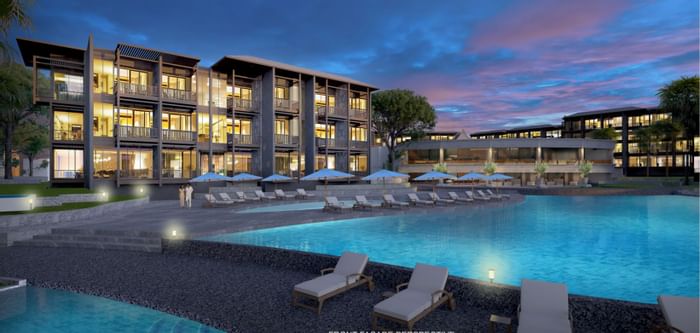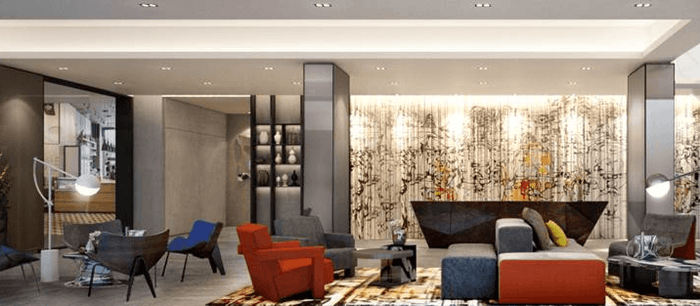 MAITRIA HOTELS & RESORTS
Upscale
Chic, innovative spaces for the new generation of travelers. Each Maitria hotel or resort connects guests with the local neighborhood, focusing on technology to help our guests "Stay Savvy."
ROOMS
150 - 400 keys
3 Room Categories

Superior 28-34 sqm
Deluxe 32-38sqm
Suite 60 sqm
Executive Lounge
FACILITIES
Gym with wet facilities
Pool
Kids' Pool
F&B OUTLETS
Coffee & Crumble Eatery
Pool Bar
COMPETITIVE SET
Holiday Inn
Four Points
A Loft
Double Tree
Optional, depending on location
Banquet Hall
Meeting Rooms
MAITRIA URBAN
Midscale
Offering stylish, comfortable spaces at an affordable price-point, Maitria Urban offers everything you need in a city stay. Our select-service brand is designed to allow guests the freedom to explore all the destination has to offer.
ROOMS
120 - 300 keys
2 Room Categories

Superior 22-24 sqm
Deluxe 28-30 sqm
FACILITIES
F&B OUTLETS
Coffee & Cubmble Eatery
Pool Bar
COMPETITIVE SET
Voco
Premier Inn
Holiday Inn Express
Optional, depending on location
MAITRIA RESIDENCES
Upscale
Convenient, value-driven residences with a focus on technological advancements to connect residents with their new-found neighborhood.
ROOMS
200 - 800 keys
4 Room Categories

Studio 26 sqm 1 Br
Suite 40 sqm 2 Br
Suite 60sqm 3 Br
FACILITIES
Gym with wet facilities
Pool
Kids' Pool
F&B OUTLETS
All-Day Dining Restaurant
Refined Casual Dining
COMPETITIVE SET
Holiday Inn
Four Points
A Loft
Double Tree
Optional, depending on location